How has modern technology influenced the way businesses communicate?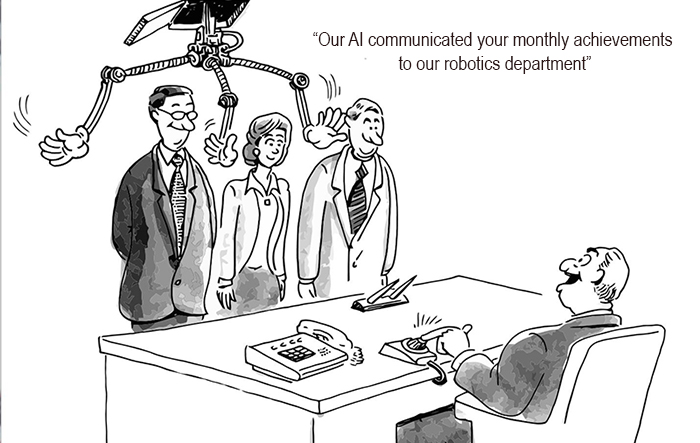 The twenty-first century has seen an explosion in communication technology. The relentless development and implementation of new technologies has produced an ever changing face to our business communications.
It's now hard to imagine a world without superfast broadband and mobile technology or not being able to communicate digitally. The Industrial Revolution, in the 18th and 19th century, brought new machine technology and manufacturing processes to business. Today we are looking at instant communications, artificial intelligence and robotics, which again will radically change everyday life. According to Tesla Chief Executive Elon Musk, computers will be 'so sophisticated and godlike that humans will need to implant "neural laces" in their brains to keep up'
It wasn't always this way though, as recently as 50 years ago the only way businesses could communicate was by post or landline phone. Sending documents by mail was a slow process and often letters would go missing, especially if you had to send them overseas.
Fax was also hugely popular and used for decades by most companies until fairly recently. All you needed to do was plug your fax machine into a phone line and you could send letters, invoices and other important paperwork almost anywhere. However, whilst it was pretty speedy the quality of documents printed out wasn't always great. It was also a labour intensive process as you had to rely on two people being on the opposite ends of the phone line during transmission to ensure safe delivery.
It was the invention of email in 1972 that revolutionised communications and digitised the process. Now, 44 years later, almost all businesses have an email address and choose this method over mail to communicate. When email first came onto the scene it was fairly limited, you couldn't do much more than send a short basic message. Now you can scan, attach documents and send them to anyone anywhere in the world without restriction or postal cost. You can even manage emails from your Smartphone.
Data sharing of files across the globe using software you can download off the Internet has improved multi-site communications and employee collaboration. CRM software platforms like Sales-force and cloud storage/file sharing services like Dropbox  mean you can add a document to a file in Manchester and it be read instantly by someone in Mumbai or Melbourne. Skype and conferencing software has also reduced the need to travel to meetings across the country or internationally, making communication simple and fast. The world has become a much smaller, easier place to do business in.
The advent of social media has provided additional sales and marketing tools for all businesses, irrespective of size. Platforms such as Facebook, Twitter, LinkedIn and YouTube can effectively increase post reach, engagement and exposure to your target market. Marketing company services and products across the world, without the need for huge advertising budgets, has never been easier. There are now more than 2 billion active social media users, growing at a steady pace of 25 percent a year. Many companies use social platforms to manage complaints or general customers service issues, communicating using the method their customers prefer.
Long gone are the days of waiting for documents to arrive in the post or trying to catch someone on the phone. Firing off a simple email, composing a quick tweet or post is instant, but not the newest trend. Real-time communications (RTC) and the emerging embeddable communications standard, WebRTC, are the new kids on the block. Mobile apps will soon have click to call buttons where you can speak to a customer service rep as you shop. Products will have sensors embedded that automatically send out real time status data for breakdown avoidance, when a component is malfunctioning or when a refill is needed. This is the realization of the Internet of Things revolution, and 2016 is the year that the promise of connected devices gets real.
Technology is the number one force changing how we communicate and the tools that we use. The effects of faster communications so far has quite simply shortened the buying and selling processes with a savvier customer who expect a fast, efficient and connected service from their providers.
Written in conjunction with Beth Gater of HyperSocial, a Social Media Management Company. With links to referenced sites in orange copy.