Technology has enabled the world to finally address sustainability in a commercially viable way.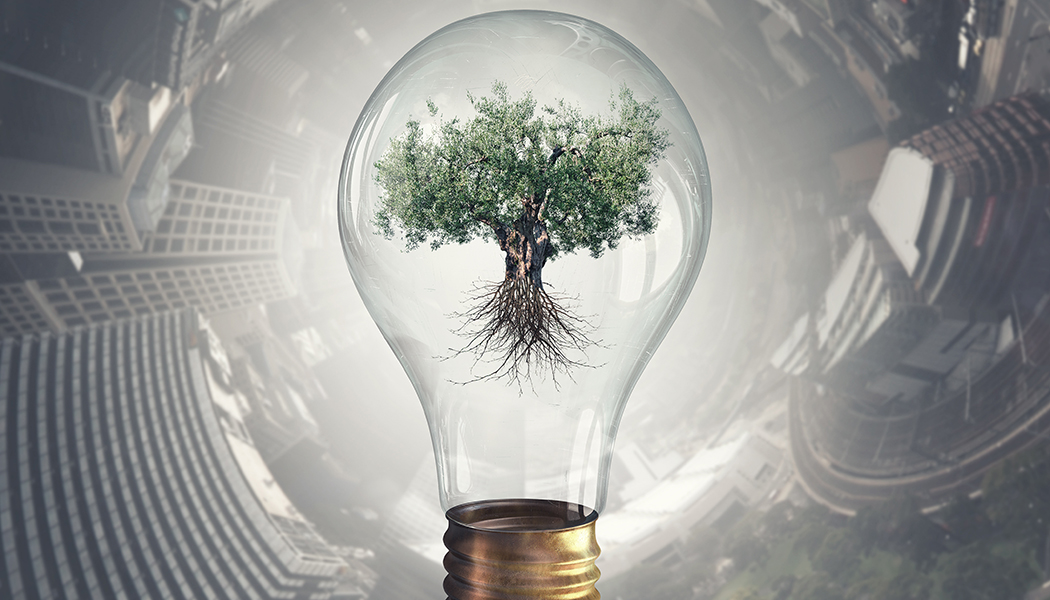 As the 193 members of the United Nations General Assembly finally agreed to adopt 17 more rigorous sustainability goals at the Paris 2015 Sustainable Development Summit, Transforming Our World: The 2030 Agenda for Sustainable Development, we are beginning to see significant changes filtering through key global businesses.
With huge leaps being made in technology and the growth of ecommerce, we are better placed in 2016 to achieve the aims of the summit. Progressive and smart companies use their environmental strategy to innovate, create value and build competitive advantage, the opportunities are endless. Going green has become more than just a trend it is now part of our culture, affecting all of our lives, whether we want it or not. So implementing change within any size of business and taking part in the global strategy is inevitable. Now that large multi nationals have picked up the gauntlet and are determined to drive it forward, the touch points that steer change have at last come together.
Tesco's have taken a refreshing stance with the adoption of their Community surplus Food Connection that benefits the local community and reduces waste to landfill. Logically, we need this initiative to be taken up across all supermarket chains or replicate what has been actioned in France. They are the first country to impose a ban on food waste by supermarkets.
Unilever CEO Paul Polman and members of the B Team, a global group of business leaders which includes Sir Richard Branson, Marc Benioff, Sharan Burrows and Kathy Calvin , are spearheading plans to ensure positive change is achieved by 2030.
To underpin their comitment Unilever have eliminated waste to landfill in over 600 sites – a milestone in their journey to achieve Zero waste to landfill across their value chain. More info
Already we see many organisations mobilising efforts to reduce their carbon footprint within product development, transport, and packaging.
We as consumers need to support their efforts with our purchasing power and be matched with additional government support in order to maximise commercial interest and participation. Without it these initiatives will be limited in their success and options for improving the effects of global warming slimmed.
With fast depleting fossil resources and the forcasted rise in rig decommissioning, over 150 oil platforms within the next 10 years in the UK North Sea alone, attention has been focussed on the need to find green alternatives: Solar, Biomass, wind, geothermal and hydroelectric energy.
Perhaps all new builds, social and commercial, should have solar panels installed as standard, making them a more attractive purchase. To offset some of the associated cost perhaps builders should have a sustainability tax relief option to improve uptake?
Global companies like Unilever realise that by embracing the movement of sustainability they actively encourage product development for eco packaging, alternatives for waste disposal and product transportation, which offers the additional benefit of positive brand promotion.
Tetra Pak's long-term goal, for example, is for all packaging to be made from 100% renewable materials. In 2014 they reached a significant milestone on that journey with the launch of the world's first fully renewable package – the Tetra Rex® Bio-based package.
Daily we see major developments in new technologies which enables companies to replace unsustainable processes and products with green initiatives and alternatives.
Commercial drones, currently being hotly debated, could replace innercity light and last mile package delivery. Amazon state that 86% of the packages they ship weigh under 5lbs, which is perfect for drone delivery. BP are keen to utilize drone technology for more remote or hazardous environments which require visual inspection of pipes and structures. Drone applications for TV and radio are both cost effective and green, the applications are endless.
Motor vehicles are a huge contributor of greenhouse gases responsible for climate change. With the production of alternative Self-drive and electric cars, Apple, Google and all the major manufacturers are racing to develop the first commercially viable cars by 2020, which is a huge and very positive step forward. FedEx are just one of the big delivery companies investing in hybrid or all-electric delivery vehicles.
Modern Commerce is on fast track as the booming 'Click and Collect' and 'real time' transaction trends in retail take hold.
Brands that fail to utilise the evolving technologies which assist with the changing demands of the consumer rapidly enough, will be lost in the scuffle to the top. Physical bricks and mortar stores will probably evolve into extravagant places to engage in sensory 'experiences', where brands showcase new innovations and products. As ecommerce takes over as the mass purchasing platform, the demand for products, accessed across all channels, to be delivered instantly will increase and the broad choice of suppliers will inevitably put the retailer under immense pressure to conform. We are already seeing these changes within ecommerce companies like AO, providing same day 2 hour delivery time slots, and Amazon and Asos providing same day services. Companies who traditionally have provided excellent customer service, like John Lewis, repeatedly show that their supply chain infrastructure often fails at high volume peak times. The internet provides options and has placed customers firmly in the driving seat where a guaranteed, fast service is critical to a brands survival. Perhaps, as in China,wider take up of AI and robotics will automate this process to enable a more stable and reliable service?
Thanks to the mobile revolution, sensors have increased in sophistication and become very cheap. Every tech company is working on the development of Artificial intelligence with huge investment from major enterprise and Venture Capital companies. We all live life now at a much faster pace, expecting our needs to be instantly satisfied: food, clothes, household goods and services. The only way this can be done effectively will be with the integration of AI and robotics. We are moving towards a life where every piece of technology works together to serve us. Robots everywhere, all the time.
The unavoidable transportation of goods globally is one of the biggest producers of carbon emissions
Shipping, however, is the cheapest and most carbon efficient. 'A big ship will emit about 10 grams (0.4 ounces) of carbon dioxide to transport 1 metric ton of cargo 1 kilometre (2 tons of cargo 1 mile). That's roughly half as much as a train, one-fifth as much as a truck and nearly a fiftieth of what an airplane would emit to accomplish the same task.' Read more 
Corporate knights recently stated that 'if they moved to cleaner diesel fuels it would produce a big reduction in emissions'. Currently all the major shipping lines are looking into new fuels and other sustainability measures. From technological improvements such as retrofitted rudders and propellers to enhanced weather routing, to redesigning ships to carry more without increasing fuel consumption, the industry is active in the race to remain competative and eco attractive. Ports are becoming increasingly automated and even robotized, so unloading and reloading has become faster and less fuel is burned by idling ship engines.
Luxury Ecommerce
Top end brands like Burberry have recently made significant changes to their business model and have embraced innovative marketing techniques in order to become truly digital. For the first time after the shows you will be able to purchase on line and in store the complete collection for men and women. Collections will be 'seasonless' aimed at global consumers. This is a major step forward in aligning the brand with the needs of ecommerce consumers. Again the supply chain will be placed under increased pressure to deliver the goods within a limited time frame and some automation will be required to meet such pressing demands. You can guarantee other luxury brands will be quick to follow, as the need to compete and get their products out to the global customer efficiently is pressing.
Ecommerce has also put many clothing brands into the unwanted limelight when Greenpeace highlighted the use of harmful chemicals in the garment process. Burberry later stated their 'commitment to eliminate from our supply chain the release of chemicals that have an environmental impact'. Burberry' became the 19th brand to sign onto Greenpeace's Detox Solution Commitment, joining H&M, Nike, Zara, Benetton, M&S, Levi's and a host of others striving to achieve zero toxic discharges by 2020.
Again through technology, ecommerce is pushing its way forward, changing tradition and practices even amongst top end giants like Burberry.
By 2023 80% of the world's population will have an online presence and 90% will have regular internet access and therefore greater access to education, healthcare, goods and services.
Smart clothing to monitor vital signs to improve health and 3D printing will become more versatile, aimed at basic consumer goods provision.
So automation and clean technology has enabled the world to finally address sustainability in a commercially viable way.
According to Corporate Knights, the magazine for clean capitalism, this is achievable whilst improving company processes and saving money for big brand companies all over the world.
It will be interesting to see how far technology and the digital strategy has changed globally by this time next year and whether the importance of sustainability has risen to the top of the agenda for brands worldwide and is working with it hand in hand ?
I'd love to hear your thoughts.
Anne Goodwin