Why bother with sustainability? Is it going to benefit my company?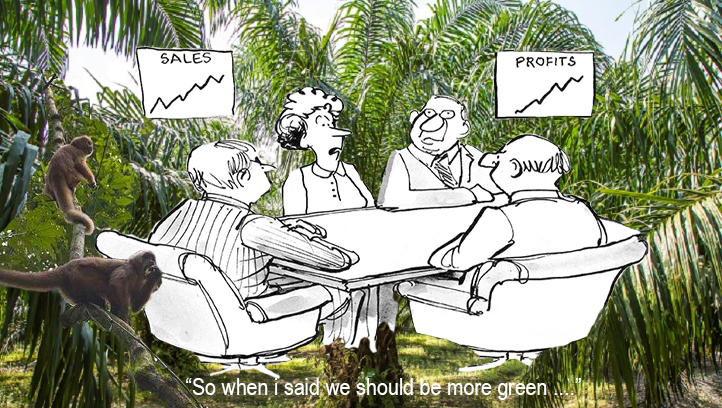 Over the last year we have been tweeting and posting articles on social media about the need for sustainable business practices and who has taken the plunge. However, what we also want to know is would SMEs really benefit from implementing sustainability practices as well? So I have outlined below some key points to help address this very real issue.
Adopting sustainability practices can make smaller companies more competitive and stand out within the supply chain, strengthening branding whilst reducing costs.
In its simplest form sustainability is about improving efficiency – homing in on resource usage in energy, water, and other resources with little or no added cost. Cost reductions through resource efficiency improvements can be critical to SMEs survival. 5% here, 2% there all start to add up over the year and it will make a difference!
Increasing Revenue through new product/service innovations can also provide attractive incentives. For example: providing less or Eco packaging will reduce your costs whilst supporting your customers sustainability waste disposal targets.
This year we have seen a definite shift in the corporate world towards implementing more sustainable business practices and incorporating sustainability strategies throughout the value chain. This will include procurement from a sustainable supply chain which is increasingly considered critical to supporting long term profitability.
Supply chain sustainability includes projects to lower energy costs, reduce waste, and applying green technologies within transportation and logistics networks. Even greater impact is being achieved through collaboration with internal and external supply chain participants to re-evaluate methods of delivery, products and packaging as well as monitoring systems. M&S, for example, will only work with companies who produce packaging "with a very sustainable attitude" in line with its own philosophy,  health and safety of its materials is paramount.
So in order to work with these companies and supply products the smaller company will need to apply sustainability practices and adhere to the specific reporting practices required to provide proof of participation. For example take a look at : Global Reporting Initiative (GRI) G4 which will outline what you need to do.
We now know larger companies increasingly prefer suppliers that observe best practice in harmony with their own sustainability objectives. However, as we move forward we are also finding many have taken this to the next level:
Enhanced practices now incorporate the circular economy movement where resources are kept in use for as long as possible to extract the maximum value from them. They are then recovered and regenerated as new products or materials at the end of each service life. For example Nike European Logistics Campus runs on 100% renewable energy. Their footpaths are made from old trainers and the F.C. Barcelona's new kit for the 2016/17 season incorporates Nike's most advanced technology, with each kit made using 16 recycled plastic bottles. So anything is possible now!
Sustainable travel practices are becoming widely used due to the huge cost savings. For example B.T. introduced video conferencing, replacing the need for distance travel to clients or internal meetings. Over a 12 month period they saved 53k tonnes of CO2 and £180 million. Transport costs are continue to rise, crippling many businesses. As SMEs generally spend a large percentage of their budget on transport, the flexibility and cost savings conferencing offers makes it an attractive option This is especially pertinent as it's becoming more widely accepted within an increasing number of large corporates who are also choosing the greener option of conferencing systems.
SMEs are crucially important to the health and stability of the global economy and account for over 95% of all businesses. By adopting Sustainability strategies they will have wider access to more business opportunities, a reduction in running costs and be able to contribute to the government target for lower carbon emissions.
To find out how Green Telecoms sustainability strategy can help your company targets

click here
Or to find out more about our conferencing products call free on: 0800 014 9948